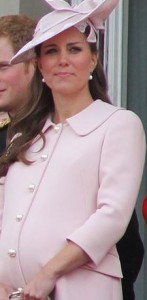 If you ever felt that hypnosis for childbirth was shoddy science or additional fluff to painkillers, think again.
Even British royalty, Kate Middleton, is going to use hypnosis to give birth to her and Prince William's child, as was reported recently on the online news site 10news.com…
Essentially, the idea is that hypnosis is used to tap into your own instinct and trust in your body that will help you deal the the contractions and eventual delivery," said OBGYN Nicole Bedore with St. Vincent Women's Health.

Sources close to the royal family said that Kate Middleton is likely going to use the HypnoBirthing method and Bedore thinks Middleton's choice could lead to a surge in interest of hypnobirths in the United States.
You can read the entire article here…
If you're pregnant and you would like to explore hypnosis as a way to promote relaxation and relieve pain during the birthing process, please feel free to call my office at  (212) 599-3195.