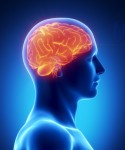 Forgetting is commonly seen as a bad habit. There are times, however, that you simply have to forget because they kill the joys in your life. Of course, there's never a guarantee that the worst memories won't resurface out of nowhere. Still, that doesn't mean you can't decide to turn away. There is absolutely no merit in letting the past take over.
Remember: you have willpower. If you are having trouble getting ahead, because of failures from long ago, I can coach you on moving forward. During hypnosis, you and I will not waste time with regret but get to the present immediately: Where do you want to go now? Do you know how to get there and think you have or can get the means to do so? Which memories motivate you?
The great thing about the past is that it's set. Through hypnosis you learn to tend your personal history for the parts that matter most. You remember the good not solely for its own sake but because it keeps your head up. I teach you how to control what you think and how to react when your thoughts get out of control.
Whatever you want to attain, you're not merely getting the benefit of the doubt when I say you'll get it. You might've almost succeeded, hitting obstacles far and hard, but maybe you didn't run home. With me, you'll realize that it doesn't matter. Don't beat yourself up!! You're safe and the game isn't over. If you're stuck, weighed down by past hang-ups and let-downs, unsure of how to make your next move a great one, Clinical Hypnosis is the road to get on.
---
Want to learn more about how hypnotherapy can help you? Call Gluck Solutions in NYC at (212) 519-3995.