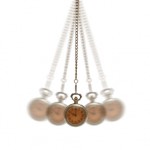 Like all of you, I spend more and more time on the internet. And because I'm a clinical hypnotist, certified by the National Guild of Hypnotists, I have a deep care as to how hypnosis is being portrayed online —  both by journalists and by hypnotists themselves. I want to urge you here to be careful of all the sham hypnotists with cheap websites, telling you that hypnosis can cure you of anything.
Hypnosis can't cure cancer. It can't make your penis or boobs bigger. It's not a miracle treatment. If you see bogus claims, run the other way and report it immediately.
If you'd like to find a verified hypnotist you may consult the National Guild of Hypnotists' website, or ask me directly.