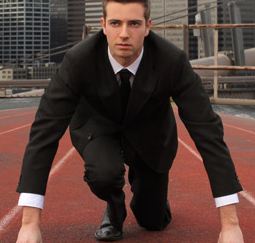 One of the responsibilities of a life coach is professional preparation.
So much of our lives involve our professional work, so that means that one of the things I'm helping with you with is either getting a job, changing careers, or developing your current job status.
The first thing for those out of the gate from college, or looking to transition to a different company or field, is the resume. A resume is not just a summation of your education and work experience. It is a license to apply for the specific job, a stamp of approval to be seen. However, that doesn't lessen the importance of having one, and of having a good one. Why? A resume is your first impression to the prospective employer. It comes before the interview, before the handshake… so we'll need to sit down to make it good.
When we sit down, we'll pick the right format, find certain trigger words, eliminate unnecessary or flowery language, highlight proper names, and help seal up some quality references. We'll also work on that oft-challenging "Skills" section.
Call my office and we'll put you at the top of the pile in no time.