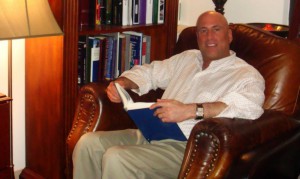 Greetings to all readers of the GluckSolutions blog!  We had a very busy month of November in that we posted a total of 12 blog posts. As always we published these blog posts to educate, inform, and entertain the public with information that we believe can help people better understand the benefits of hypnosis and life coaching, and to help bring our readers closer to the solutions to whatever problems they're facing.
Below you'll find a list of all of the blog posts published in November 2012. This way you can quickly review them all and easily catch up on any that you missed during the month.
Here we go…
Hypnotherapy Offered at Major American Hospitals in NYC
Posted on November 2, 2012
Some people think that hypnotherapy is nothing more than snake oil. However, some of the most prestigious hospitals in the United States, such as Beth Israel and Mount Sinai in New York City seem to disagree with this harsh assessment of hypnosis.
Hypnosis Treatment: How Long Does it Take to Solve Your Problems?
Posted on November 7, 2012 by
Once you start a course of hypnosis treatment, how long does it take until you solve your problems?
Dr. Gluck Interviewed on WCHE Radio in Philadelphia
Posted on November 9, 2012
Dr. Gluck was recently interviewed by John Aberle on his radio podcast show out of WCHE in Philadelphia.
Hypnosis Treatment for Drug Addiction
Posted on November 12, 2012
Hypnosis for drug addiction may be your best chance for successfully removing the grip that drugs have on your life.
Hypnosis May Help Reduce Hot Flashes in Postmenopausal Women
Posted on November 13, 2012
Studies now show that there may be some advancement with easing the severity of hot flashes by using hypnosis.
Emotional Accountability in Life Coaching
Posted on November 14, 2012
One of the key components of life coaching is helping my clients find other people in their lives to propel them to reach their goals.
Can Hypnosis Save Your Marriage?
Posted on November 15, 2012
Can hypnosis actually help you rekindle the love and affection in your marriage? Can hypnosis save your marriage?
Where Do I Fit Into the History of Hypnosis?
Posted on November 16, 2012
In order to fully understand what I do, it's important to give a background of what hypnosis has been in history, and where it is now.
Can You Be Hypnotized?
Posted on November 19, 2012
At least once a day, someone calls me office with questions about hypnosis. The most common thing I hear is some variation of "Can I be hypnotized?"
Improving Your Life by Making Connections
Posted on November 20, 2012
Whether I'm coaching a recent college graduate looking to get his life on track or a business woman in between jobs, I tell everyone the same thing: It's all about connections, or as the saying goes, "It's not what you know; it's who you know."
Holiday Dieting Tips: Can You Lose Weight During the Holidays?
Posted on November 21, 2012
We all know that this is the time of year when everyone gains those pesky extra pounds.
These tips were useful for preparing for the "food season" and rather than focusing on the weight you've already gained.
Meet NYC Hypnotist and Life Coach Dr. Errol Gluck: Your Problem Solver
Posted on November 27, 2012
In this video I explain my entire philosophy when it comes to what I do as a hypnotist and life coach.
We sincerely hope you enjoyed the information we published this month. We have a lot of great information to share with you in December. Please "Like" us on Facebook by clicking the Facebook icon below. When you "Like" our Facebook page you will be notified of all future blog posts. Thanks.