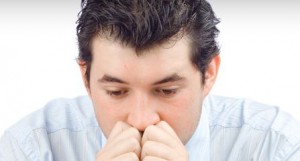 People ask all the time how hypnosis can help if you're suffering from some type of social phobia that is keeping you from dating successfully.
That's a great question which I address in the following article…
In New York City, the dating pool is unlike any other in the world. Everyone's beautiful, everyone's ambitious, yet it seems like many of NYC's singles are perplexed over how to even begin romantically.
What's the hold up? If we're all so smart and we're all so sexy, why is there such a void? You'd think with the advent of social media and dating sites like match.com and eharmony.com, that we'd all be meshing perfectly, but that's just not the case. No matter how much we can perfect our image online and no matter how quickly and easily we can meet people online, we still can't escape the inevitable first step of dating: self-esteem.
There are some really attractive, smart, and wealthy men and women who, despite all that they seem to having going for them, can't land dates.  Self-esteem, and more largely, self-perception, is a subjective frame of mind, not an objective reality. That's the first thing I tell men and women looking to jump-start their dating lives.
You must first shed any preconceived notions of self-hood that are keeping you back — just drop them immediately — and start thinking in more productive ways. It's a laissez-faire world, and you are what you say you are. So, get some gusto, reveal the true you, and start buying drinks for those girls and guys in the corner.
Often social phobias cause the dating anxiety that people experience. When you see me, we could use hypnosis for very specific, relentless social phobias, or we can use very simple life-coaching dialogues on social interaction to get you to where you need to be.  I want to clarify what I mean when I say social phobias — it's not the same as 'fear of rejection.' Everyone has a 'fear of rejection.' You find me someone whom isn't afraid of rejection and I'll find you a businessman whom hates profit.
Social phobias go a little further into the mental and physical withdrawal from groups of people, an inability to function or communicate with groups, or human interaction impeding other aspects of life like emotional well-being, career development and self-actualization.
If anxiety, social phobias, depression or any other mental ailment is bringing you down (in more ways than one) in your love life, give me a call. You only live once — so start sharing your life with someone right.