Ever had someone tell you to "sleep it off"?
If there's anything I know to have helped enrich my clients lives, it's two basic needs: water and sleep. Water cleans out your system (another post for another day – I'm always surprised to see how many clients that come in for weight loss don't drink enough water) and sleep literally is the best medicine both physically and mentally. Don't wait to treat yourself until after you've crashed and burned. What is the point of stitching up a wound when you've already been drained of all your blood?
CNN reported back in February that the CDC (Center for Disease Control and Prevention) called sleep deprivation a "public health epidemic."
The article can be found here: http://www.cnn.com/2015/02/18/health/great-sleep-recession/.
The article also suggests how many hours of sleep we should be getting every night:
Newborns (0 to 3 months) — 14 to 17 hours per day
Infants (4 to 11 months) — 12 to 15 hours per day
Toddlers (1 to 2 years old) — 11 to 14 hours per day
Preschoolers (3 to 5 years old) — 11 to 14 hours per day
School age (6 to 13 years old) — 9 to 11 hours per day
Teens (14 to 17 years old) — 8 to 10 hours per day
Younger adults (18 to 25 years old) — 7 to 9 hours per day
Adults (26 to 64 years old) — 7 to 9 hours per day
Older adults (65 and older) — 7 to 8 hours per day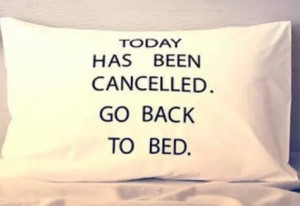 Without your suggest hours of sleep, you are at a risk in a number of ways. Your performance level drops, your ability to concentrate drops and your mood and motives are all swung out of place. Drowsy driving is found to be just as risky as drunk driving. Our brains are wonderful pieces of creation but without sleep, the way we think, the way we see details, the way we retain memories, process information and make decisions ultimately dwindle. To carry such debilitations over a few missed hours of sleep a night is not worth the bigger, long term mistakes headed your way (i.e. an automobile accident, consistently arriving to work late, missing fine details (if you work in finances… this is major), missing a flight, turning small arguments into exploded fights, and the like). We've all experienced this at some point so can we agree that emotions are greatly heightened by lack of sleep causing anger, frustration and sadness to get blown out of proportion?
It's a lot easier said than done because my clients come in for a gamut of issues that prevent them from getting good rest at night (money issues, relationship downfalls, raising troubled kids, losing job opportunities, insomnia, depression, addictions, PTSD, anxiety, sexual issues, fears, night terrors, you name it). Come see me and I will help you get the rest you need. Trust me, things do not seem as bad as they did after a night of quality sleep.