Unhappy people are easy to recognize. They share a common lack of identity, path, and/or aspirations. I'm not talking about "the late bloomer". We all have that neighbor with a 26-year-old son who's been trying to "find" himself since graduating college.
Unhappy people are unhappy because they aren't trying to find themselves. They actually believe it when their mammal brains, the brain we're born with, tell them that they are meant and designed for unhappiness.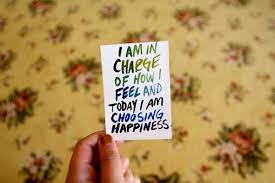 Some people are unhappy because of a bio-chemical imbalance. Somewhere down the line, they've compromised themselves, or they've entered a structure (relationship, contractual agreement, or professional position) that has forced them to live a life that's contrary to their inner self. These people could potentially suffer from mild, chronic, or acute unhappiness. Chronic unhappiness potentially directs its host to a life of avoidance by means of addiction while acute unhappiness forces its host into a world of depression.
But, unhappiness is not hopelessness.
Action must be taken to help pinpoint the root of unhappiness in your life. Figuring it out is half the battle. Could it be that you're still holding on to a past hurt? Failing at the life plan someone else has made for you? or listening to the negativity of your mammal brain? Believing that you can move from where you are to where you want to be is vital. With my help, I can help identify what's preventing you from moving forward in your rich and meaningful life.
Experience–dependent neuroplasticity, the part of our brain that learns from our experiences, forms our personality when in the beta and gamma state. This means we can also reorganize, and, as a result, change our personalities. So long as what's being changed is philosophically and truly embraced an entire person can be turned around. The goal is not to get you to be someone else, but to get you to your very unique self.