Addiction has the power to take root in your brain and branch out, affecting all aspects of your life (your relationships, your daily choices, your daily functions, your daily mood, and the list goes on). What I mean by this is, once you become addicted, or in other words, dependent on a substance, person, action, thing, etc., to gratify your needs, you are no longer in control of what is best for you. When you become dependent on a personal addiction, be it drugs, alcohol, sex, exercise, gambling, cosmetic surgery, food, etc., your brain is no longer able to freely exercise life's most profound gift, the gift of free will.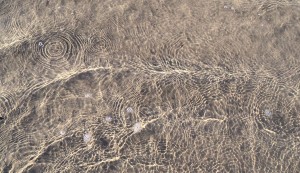 In the case of drug addictions, drugs cause large amounts of dopamine (the happy hormone) to be released into your brain in areas that foster motivation, judgment, rational decision making, and self control. When such large amounts are released, your brain learns to adapt. Thus, as a result, the brain becomes less sensitive to the smaller amounts of dopamine that is naturally released when your are happy, rewarded, excited, etc. When this happens, all of life's healthy releases of the dopamine are no longer enough to keep a person motivated.
I see clients all the time that blame themselves for where they are in the course of their life. There is no addiction that Clinical Hypnosis can't cure. People have to understand that once a person is addicted, they can't help but to feel that they are no longer in control of their actions. They repeatedly tell themselves that they need what they are addicted to in order to function. Your body functions the way your brain speaks to it. With Clinical Hypnosis, I work with clients to re-orient their way of thought. Call me at (212) 599-3195 to book an appointment (I offer a free 5-10 min consultation) and we'll work through it.
Check out the links below for my other posts on addiction.
Hypnosis for Addiction
Hypnosis for Alcohol Addiction
Clinical Hypnosis for Drug Addiction
Hypnosis Treatment for Drug Addiction
Hypnosis for Exercise Addiction
Hypnosis for Gambling Addiction
Hypnosis for Sex Addiction
Hypnosis for Sexual Addiction
Hypnosis for Cosmetic Addiction
Hypnosis for Food and Weight Loss Addiction