I recently had a conversation with a friend who voiced his opinion on women in the work place. He believed that women working a 9 to 5 was the down fall of today's family. Listening to this philosophy major generalize the entire female gender intrigued me because I have so many successful business women with successful family's as clients. I needed to know where he was he drawing his conclusions from. He believed all women who worked a full time job jeopardized the integrity of her family, they risked building bonds with other men, they relinquished ever fully knowing their children, and when they had, because they would, an affair, it would be a violent domino effect demolishing their family. This, he said, causes a kind of generational curse where anger, adultery, and lust is embedded in ones genealogy. Casually, he discussed how offensive it was for a woman to be the head of the house. According to him, a woman's place is behind a man, not at the side of him. I explained that phrases like, "be a man," or "act like a woman," were relative.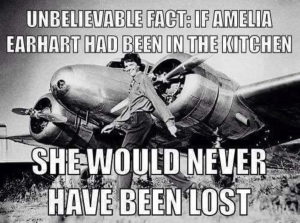 Nevertheless, we decide what these words mean to us, and how we will apply them in our lives. My good friend, needing to complete his thought, used his relationship with his mother to prove reversing gender roles was a crime. He had, and unfortunately still has, a calloused association with his mother. Like many clients I see, he projects the bitterness he has towards his mother on all women. It does not help that he is besieged by men who share the same ideals, allowing a plethora of harmful emotions to fester. This is a new kind of domino effect. Each emotion pushes against him like eager hands ready to destroy. His turmoil goes unseen because of pride, anger, or fear; and the help he desperately needs goes unreceived.
I have seen this projection many times in friends, clients, and strangers. But, I understand his firm stance. He unknowingly only thinks with the limbic part of his brain. This is the part of our brain where emotions and motives are stored. Pulling from this pool alone allows him to empathize, but not reason. He's not using his frontal lobe; the part of our brain that rationalizes. Living in a a place of emotion alone can be dangerous. We need to have the ability to assess what is reality and whether or not our personal feelings are distorting that truth. Hypnosis is a great way to discover why we feel what we feel.