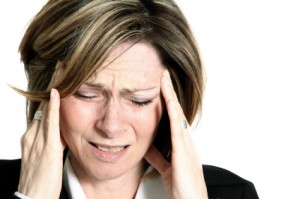 Before reaching for another over-the-counter drug for your chronic headaches, think about actually getting to the bottom of the problem.
Hypnotherapy can help: It is a natural form of therapy that doesn't involve chemicals or secondary mediums and contraptions.  There are no side-effects and no long, drawn-out procedures.
Through therapy, I can guide you to spot the causes of your pain. Some call for medical attention, others for psychological or emotional relief. In any case, hypnosis will give you the rational focus to change the habits preventing you from a headache-free life. You will learn how to block headaches during moments when you need to be performing at your best.
For most people, toxic behavioral patterns persist because they appear harmless. They've grown too familiar to notice and too ingrained in their everyday lives to lose. Irregular sleep, malnutrition, abusive long-term relationships are examples. Are they worth keeping if they might lead to potential brain tumors?
Through hypnosis, you'll finally get the truth. It will be a tough, necessary experience. But one thing's for sure: You'll never come out of therapy without setting yourself free for good.
---
For more information about hypnosis in NYC contact Dr. Errol Gluck at (212) 599-3195.