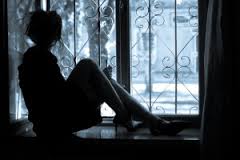 Whether you're afraid of judgment, are avoiding pain or anger, or are lost in self-exploration that's grown a little too "trippy," drug-abuse is self-abuse.  Hard to believe, but despite all the information out there reminding everyone to "just say no," the abuse rate of both prescription and non-prescription drugs isn't decreasing. The reasons are often related to intensely personal difficulties that can only be dealt with through private, in-depth, one-on-one counseling.
In the 40 years I have been practicing hypnosis in NYC, I have been more effective than conventional rehabilitative facilities in curing addictions to heroin, cocaine, cigarettes, alcohol, and marijuana. Treatment is not what most people expect! There are no swirling discs involved, or any attempts to get you "very sleepy." Drug-free and non-addictive, Clinical Hypnosis is rooted in rational cognitive behavioral therapy and in the concept of neuroplasticity, conducted through the art of executive life-coaching.
On average, therapy for drug addiction should take at least 3-5 sessions. The duration depends on how severe the addiction is, along with how intent you are in recovering. Unlike other programs, your individual experiences and patterns of character are taken into utmost account. If the motivation to "get clean" is as difficult as recovery itself, then that's where you and I will have to start (I am willing to work in conjunction with a physician, if necessary). Regardless of where you are in recovery, that you want to come out for good is good enough to act on your interest in what hypnosis can do for you. Give me a call at 
(212) 599-3195
 to set an appointment.