Usually clients that come to see me for weight loss are clients that have tried everything: from every fad diet, to pills, to religious gym regimes, to starving, to surgery, you name it. Here's the good news: hypnosis can help. Using hypnosis for weight loss is not simply to target body fat, but it is used to get to the core reason as to why you are unable to lose or maintain a healthy weight.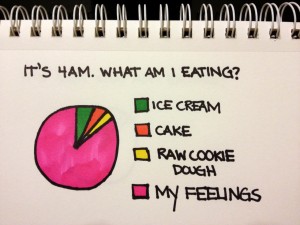 The goal is to be healthier, not thinner.
It's nice to want a body like the models you've seen on the cover of 'Health' magazine but true health looks different on each individual depending on their blood type and body shape. Hypnotherapy for weight loss and weight control alters your neural pathways. This means, it edits how your subconscious perceives and reacts to food and exercise. Hypnosis for weight loss is tied in with the science of ultra-metabolism. This system affects your genes by using healthy foods to increase metabolism, and therefore, helping you burn calories.
Taking your individual lifestyle, stress level, blood type, age, and food choices into consideration, I can create a food plan just for you.
A habit we must break is o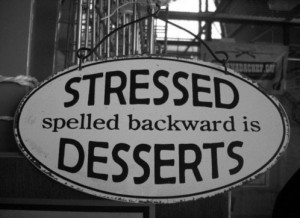 ur tendency to overeat when we're feeling depressed or stressed. This is an issue because eating can be just as addictive and habitual as drug use. Dopamine and other brain chemicals that allow us to feel good are released when we eat foods high in fat and sugar. People who are feeling down in the dumps will turn to food for a quick pick-me-up. WebMD states that "once people experience pleasure associated with increased dopamine transmission in the brain's reward pathway from eating certain foods, they quickly feel the need to eat again." The link can be found here.
Together, we will work on four important factors that effect weight loss and maintenance.
Reduce stress levels: According to Stress in America™: – American Psychological Association, "39% [of Americans] reported overeating or eating unhealthy food [due to stress]." We will work on finding other means of stress relief apart from food.
Determine the psychological origins that prevent you from controlling your cravings and appetite, making good food and life choices, being consistent in exercise, and eating smaller portions. This will allow us to deal with the emotional aspect of your eating problem to break negative behavior patterns. We will institute new, positive eating habits and attitudes. This is not a diet, it's a lifestyle. Blood type, genetics, portion control, and the amount of water you drink will be used to create and establish the new patterns that will break your addiction to carbohydrates, sugar and artificial substitutes.
Help improve your self-image, self-esteem, and self-confidence. Having grounded self-love and positive motivation will keep you on the journey in pursuing your personal best.
Help set up a connection between your mind and your body's natural rhythm. Syncing your mind and body will help you understand when you're eating for nutrition and when you're desiring to eat because of stress.
Call me at (212) 599-3195 for a phone consultation and we can get started!